Oldies are Goodies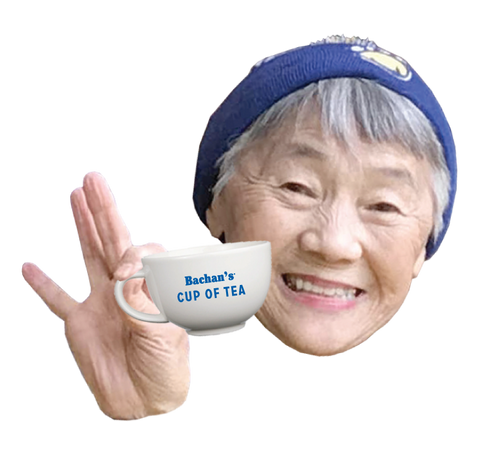 Posted by Ecomm Admin on
We always hear about the "good old days." Over time, we remember the good things and the not-so-good fades through the years. I think it is wonderful that we learn from early challenges, and what floats to the top are the happy memories!
Growing up, our family of eight had to struggle to keep afloat—especially Mama and Papa and our older siblings. But, what I remember are the happy times. Our meals were okazu, which is now known as stir fry! Our bath was a wooden tub that my sister and I had to build a fire under to heat up the water. Today, they are hot tubs and saunas! Our entertainment was radio programs and a phonograph player. Living on a farm, the work was physically hard, following the apple and hop crops, but our family worked together. My sister and I picked berries and picked up apples to earn money for school clothes. Before the new school year started, my brother took Mama and my sister and I to San Francisco to the Emporium bargain basement. We bought an outfit: wool pleated skirt, sweater set, saddle shoes and a coat every other year. So, on the first day of school we wore our new clothes, even when it was Indian summer hot! For special occasions, Mama would sew our dresses on a pedal-operated Singer sewing machine. Her fingers and feet were flying! My favorite dress was blue and white striped with eyelet trimming. We had all our dinners together and my cherished memory is sitting at the kitchen table after dinner, enjoying chestnuts; we each had our little pile of chestnuts, boiled or roasted. Family first, then and now!
Another remembering the good is our return to California from our internment in Camp Amache in Colorado. The ride was "hell!" Our family of eight piled into our old 4-door Buick because my older brother and sister were afraid to take the train. My sister and I had to scout out the gas stations to buy food—we had to make sure there wasn't a "no Japs allowed" sign in the window. Despite the hardships, like flat tires my brothers had to patch up and five of us in the back seat, we made it to Sebastopol! Instead of all the fear we faced, I remember we "accentuated the positive and eliminated the negative" — just like the song!
My Cup of Tea message is to remember the lyrics of my favorite old song, "The Best Things in Life are Free" — "the moon belongs to everyone, the stars belong to everyone, they shine there for you and me, the flowers in spring, the robins that sing, and love can come to everyone, the best things in life are free."
Be safe and well until our next Cup of Tea!
Love and Light,
💕❤️ Bachan