Marinated Cucumbers
Posted by Ecomm Admin on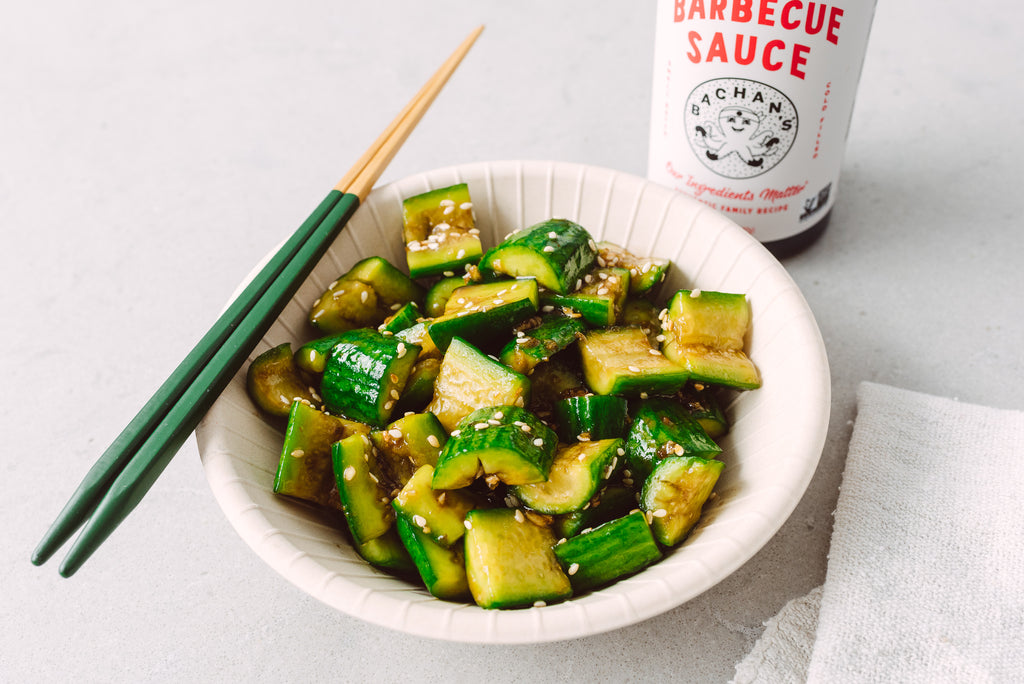 Directions
1. Trim the cucumbers and slice in half, lengthwise. Place the cucumbers on a cutting board, cut side down, and lightly smash with flat of a knife. Slice diagonally, in 3/4 inch slices.
2. Place the cucumbers in a bowl and lightly salt for 5 minutes, then rinse and drain well.
3. Mix together the Bachan's Japanese Barbeque Sauce, garlic, toasted sesame oil, and rinsed and drained cucumbers in a large bowl.
4. Finish with toasted sesame seeds and enjoy!
ingredients
• 6.25 cup Bachan's Original Japanese Barbecue Sauce
• 1/2 lb garlic, minced
• 1.5 cups toasted sesame oil
• 150 mini cucumbers
• 1/4 cup toasted sesame seeds

Prep Time: 1 Hour
Cook Time: N/A
Serves: 50
Per Serving: 3 mini cucumbers, about 1 cup + liquid