5-Ingredient Garlic Noodles
Posted by Ecomm Admin on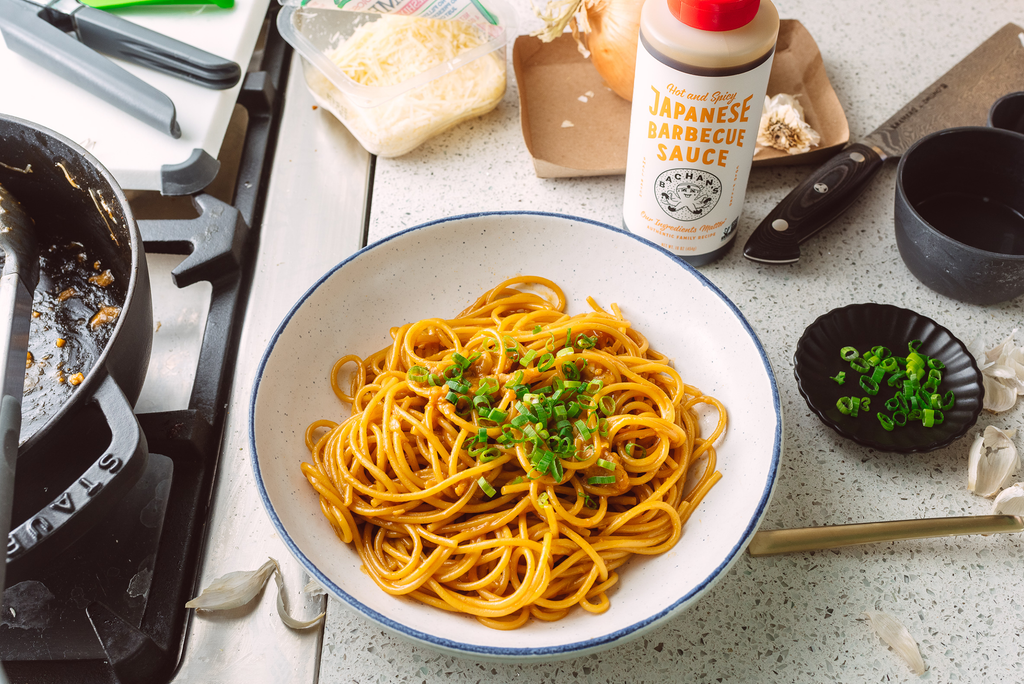 Directions
1. Cook the spaghetti according to the package directions in a large pot of salted boiling water, 2 minutes less than al dente.
2. While the spaghetti is cooking, warm the butter in a large non-stick sauté pan over low heat. Add the garlic, and cook slowly, stirring occasionally.
3. When the pasta is 2 minutes shy of al dente, scoop 1/4 cup of the hot pasta water into the pan with the garlic. Add Bachan's Hot and Spicy Barbecue Sauce and bring the sauce to a simmer over medium high heat.
4. Transfer the spaghetti to the pan with the sauce and cook, tossing for at least 2 minutes or until the spaghetti is cooked to your liking, coated and glossy. Remove from the heat and add the cheese, tossing until melted. If needed, loosen the sauce with extra pasta water.
5. Enjoy hot, finished with extra parmesan, Bachan's and freshly grated pepper.