Bachan's Corned Beef & Cabbage
Posted by Ecomm Admin on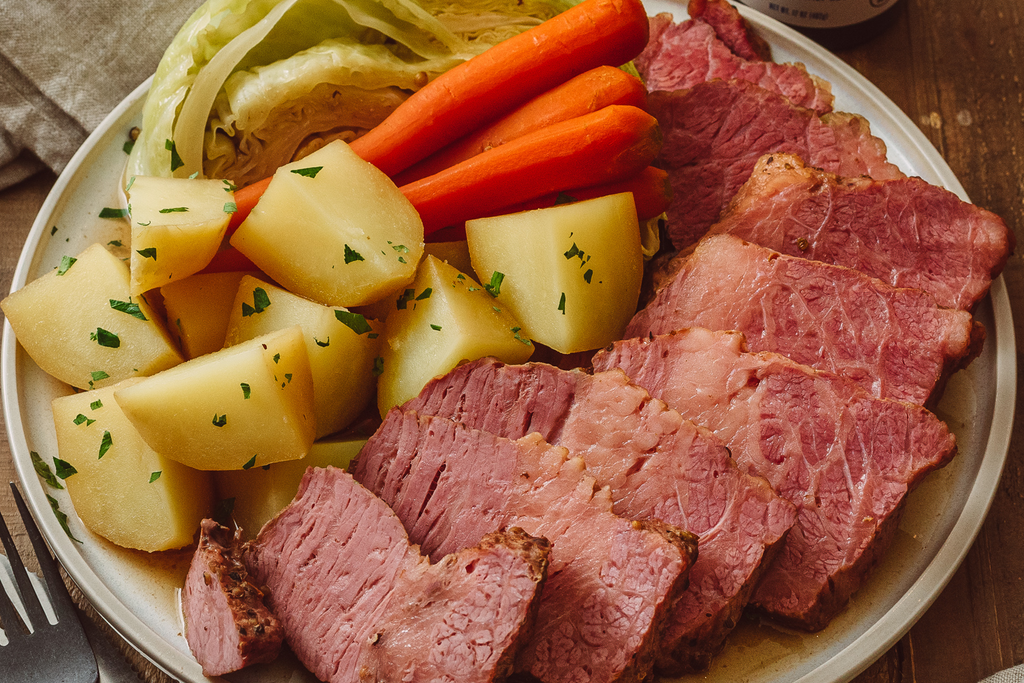 Directions
1. Place the brisket, pickling spices, brown sugar, and Bachan's Gluten Free Barbecue Sauce into a Dutch oven or heavy bottomed pot. Add the corned beef and cover with water..
2. Bring the corned beef to a boil, then turn down the heat, to a very low simmer. Partially cover and simmer for 3-4 hours or until very tender. Corned beef takes about 1 hour per pound, adjust the time accordingly.
3. When the corned beef is fork-tender, add the carrots and potatoes and continue to cook for 20 to 30 minutes. Add the cabbage and cook for 15 minutes, or until tender. The vegetables should be soft and cooked through.
4. Remove the corned beef from the broth and let rest, then slice against the grain. Serve with the cabbage, carrots, and potatoes. Drizzle with extra Bachan's Gluten Free Barbecue Sauce to taste.
Homemade Pickling Spice Recipe
1 tbsp mustard seeds
1 tbsp coriander seeds
1 tsp cloves
1 tsp white pepper
1 bay leaf, torn
1 cinnamon stick, smashed

ingredients
1/4 cup Bachan's Gluten Free Japanese Barbecue Sauce
2-3 lb corned beef brisket
3 tbsp store bought or homemade pickling spices (see instructions)
2 tbsp brown sugar
1 cabbage, cut into wedges
8 carrots, peeled and cut in halves
4 large potatoes, peeled and cut into quarters

Prep Time:
10 Minutes
Cook Time:
4 Hours
Serves:
6