Bachan's Pizza Dip
Posted by Ecomm Admin on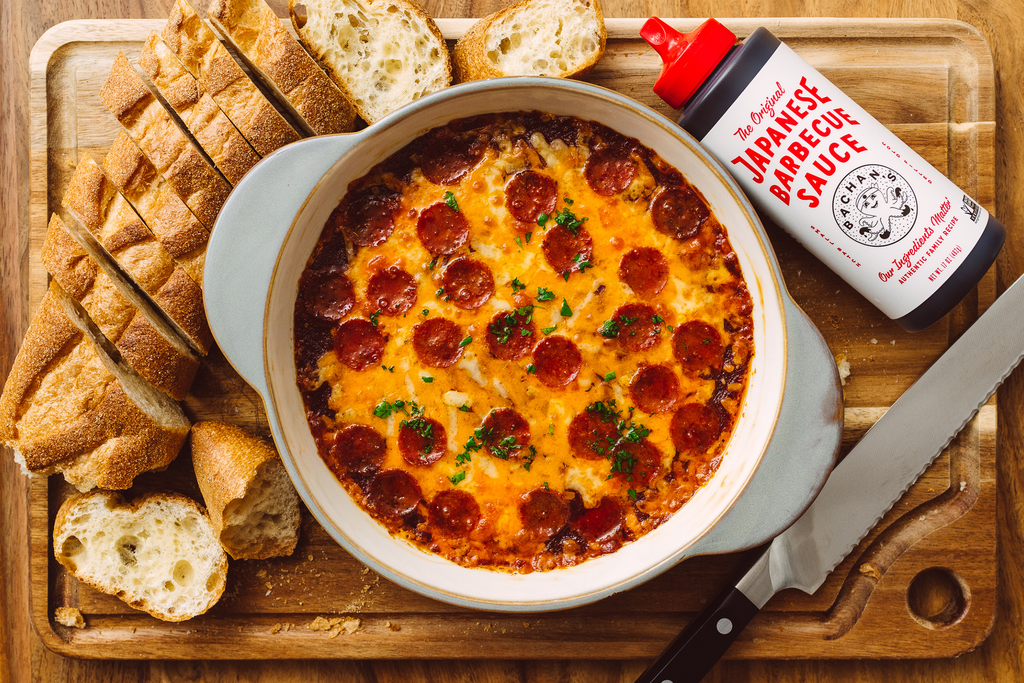 Directions
1. Preheat the oven 350°F. Mix together the softened cream cheese with 1/2 of the shredded mozzarella, oregano, and basil. Spread into a pie pan.
2. Mix together the pizza sauce and Bachan's Japanese Barbecue Sauce until incorporated, then spread evenly over the cheese mix in the pie pan.
3. Sprinkle on the remaining shredded mozzarella and top with pepperoni.
4. Bake for 25 minutes or until bubbly and browned.
5. Cool slightly and optionally top with freshly chopped parsley. Enjoy with baguette slices while warm!
ingredients
2 tbsp Bachan's Original Japanese Barbecue Sauce
8 ounces cream cheese, softened
2 cups shredded cheese, divided (mozzarella preferred)
1/2 tsp dried oregano
1/4 tsp dried basil
1 cup pizza sauce
1/4 cup pepperoni slices
baguette slices, to serve

Prep Time: 15 Minutes
Cook Time: 15 Minutes
Serves: 8