Bachan's Shrimp Scampi
Posted by Ecomm Admin on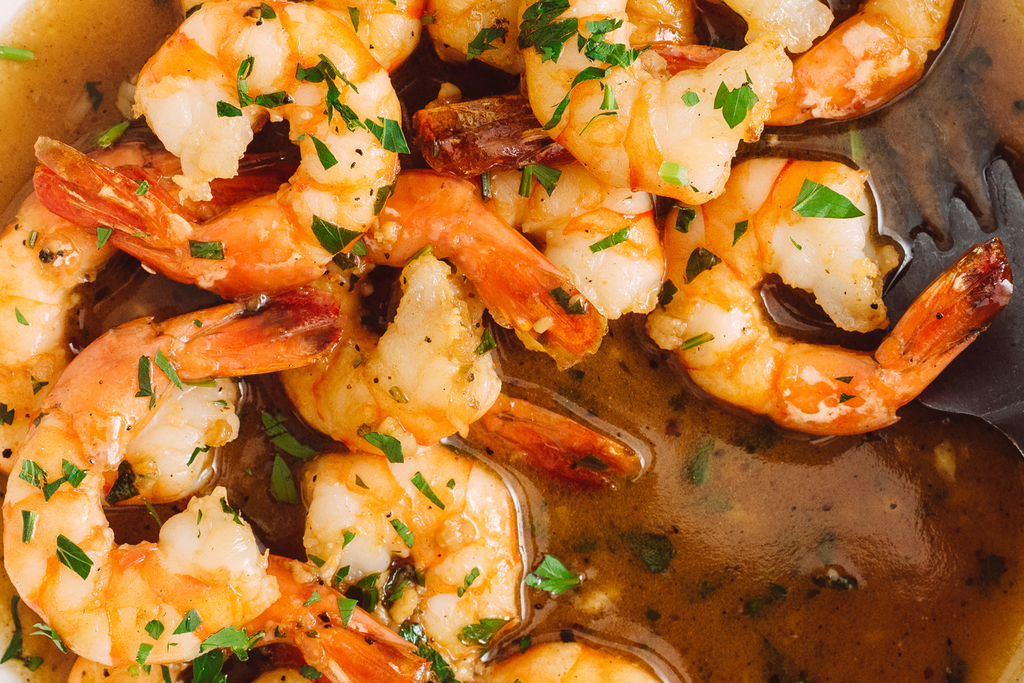 Directions
1. Heat up 1 tbsp of olive oil in a large skillet over medium heat and cook the shrimp, flipping as needed, until the shrimp is pink and firm. Season with salt and freshly ground pepper. Remove from the pan and set aside..
2. Add the remaining olive oil to the pan, along with the butter. Add the garlic and cook, stirring, over medium heat, until fragrant, but not brown, about 1 minute.
3. Stir in the chicken stock and lemon juice. Turn the heat up to medium high and reduce slightly, about 2 minutes.
4. Add the shrimp back into the pan, reduce the heat, and toss to coat. Stir in the flat leaf parsley.
5. Remove from the heat and drizzle with Bachan's Yuzu Barbecue Sauce, tossing to coat. Enjoy hot!
ingredients
1 tbsp Bachan's Yuzu Japanese Barbecue Sauce
2 tbsp olive oil, divided
1 lb large shrimp, peeled and deveined
1 tbsp butter
4 cloves garlic, minced
2 tbsp chicken stock
1 tbsp fresh lemon juice
2 tbsp finely chopped flat leaf parsley

Prep Time: 10 Minutes
Cook Time: 50 Minutes
Serves: 4