Glazed Salmon Fillet
Posted by Lucas Mays on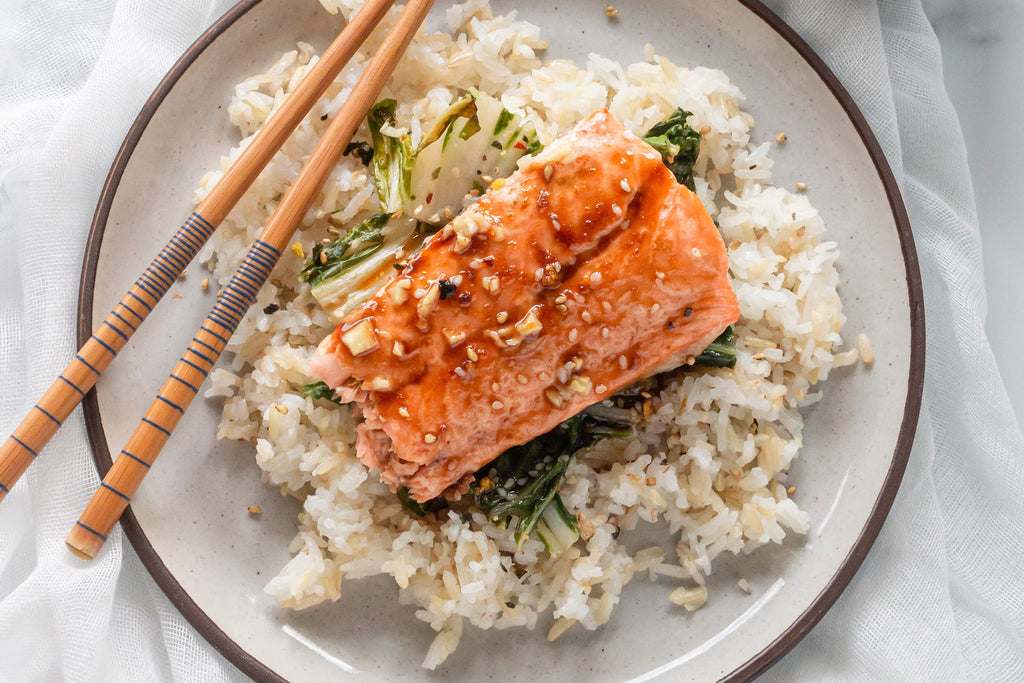 Directions
1. Preheat oven to 350 degrees Fahrenheit
2. Line a baking tray with 1 layer of aluminum foil and parchment paper on top of the foil. Lay your your fillets on the tray and pat them dry on both sides.
3. Sprinkle salt on both sides of your fillet, then pepper on the skinless side
4. Flip your fillets so that it lays skin-side-down
5. Place two slices of butter on each fillet then spread your garlic on top of the fillet and place a couple sliced lemons on top
6. Put your tray into the oven and leave it in for about 20 to 25 minutes depending on the thickness of the fillet. You can choose to cover your fillets with foiled for a steamed-texture, or leave uncovered for a more charred texture
7. At the halfway mark (10 minutes), pull out your tray and drizzle a generous amount of Bachan's Original Japanese Barbecue Sauce on top, then push it back into the oven
8. Enjoy after 20-25 minutes with some rice!
Recipe provided by @elli.bites
ingredients
Salmon fillet(s)
(quantity up to you)
3 cloves of garlic, chopped finely
1 Tbsp butter (sliced into 4)
Salt and Pepper for taste
Lemon, sliced
Bachan's Original Japanese Barbecue Sauce
Prep time: 10
Cook time: 20-25 minutes
Serves 1-2 people per fillet