Hot & spicy Lo Mein
Posted by Ecomm Admin on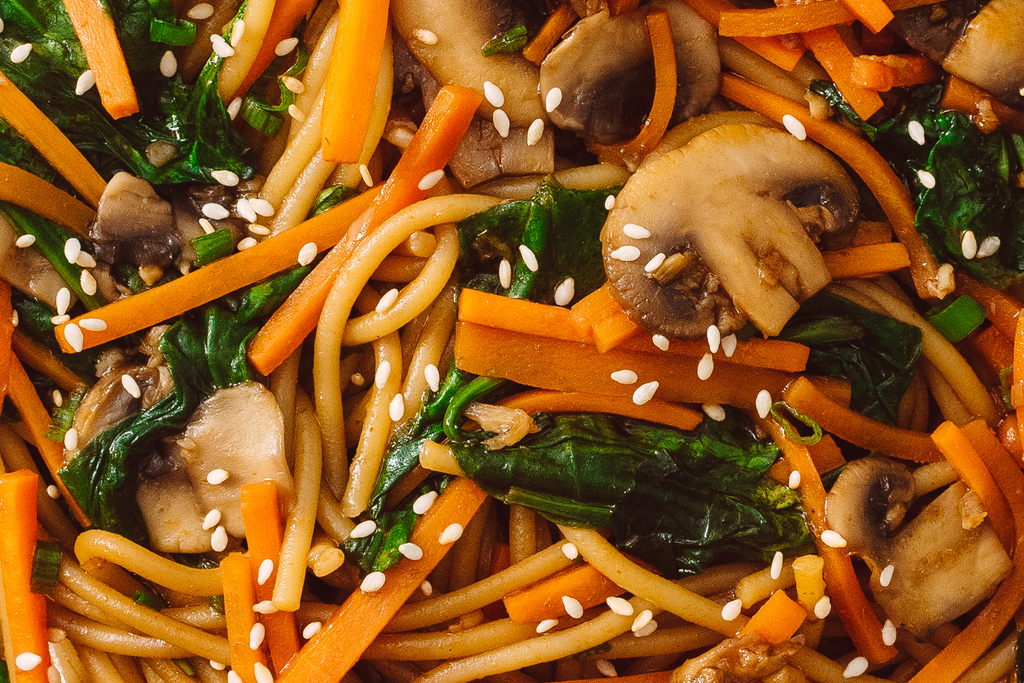 Directions
1. Prepare the lo mein noodles or spaghetti according to the package directions and drain well. Set aside.
2. In a large frying pan or wok, heat the oil over medium heat. Add the garlic and cook, stirring, until just soft, 30 seconds.
3. Turn the heat to medium high and add the mushrooms, cooking and tossing, until browned and cooked through. And the carrots and cook until soft.
4. Add the drained noodles, Bachan's Hot and Spicy Barbecue Sauce, and 2 tbsp water. Toss well until all of the noodles are coated. Add the spinach and toss until just wilted.
5. Serve immediately, sprinkled with sliced green onions, and enjoy!
ingredients
1/4 cup Bachan's Hot and Spicy Japanese Barbecue Sauce
1 lb lo mein noodles or spaghetti
1 tbsp neutral oil
4 cloves garlic, minced
1 lb mushrooms, sliced
1 small carrot, julienned
1 lb baby spinach
1 bunch green onions, thinly sliced

Prep Time: 10 Minutes
Cook Time: 15 Minutes
Serves: 6