Hot & Spicy Thai Basil Tofu
Posted by Ecomm Admin on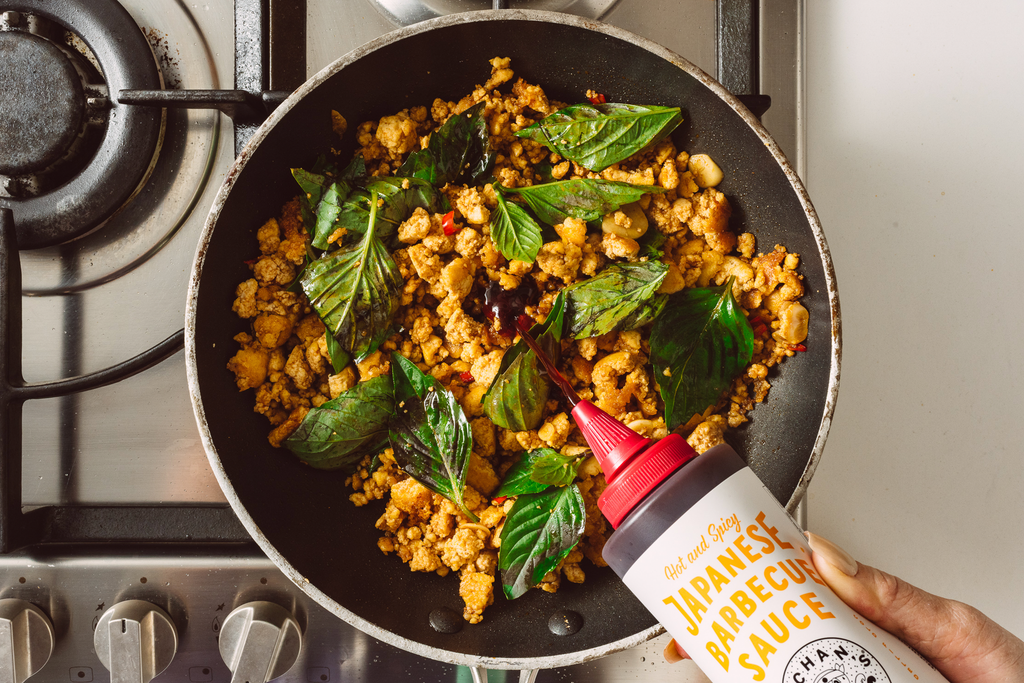 Directions
1. Heat the oil in a large frying pan over medium high heat. When hot and shimmery, add the garlic and chili, stirring for 10-30 seconds.
2. Immediately add the crumbled tofu and cook, tossing, until lightly browned and heated through.
3. Stir in Bachan's Hot and Spicy Barbeque Sauce and cook until the sauce slightly reduces and coats the tofu evenly.
4. Remove the heat from the pan and stir in the basil.
5. Enjoy immediately with fluffy rice.
ingredients
1/3 cup Bachan's Hot and Spicy Japanese Barbecue Sauce
1 tbsp oil
4 cloves garlic, minced
3-4 Thai bird's eye chili deseeded and finely chopped
1 lb firm tofu, drained and crumbled
20 leaves Thai basil

Prep Time: 10 Minutes
Cook Time: 10 Minutes
Serves: 2