Miso Green Salad
Posted by Ecomm Admin on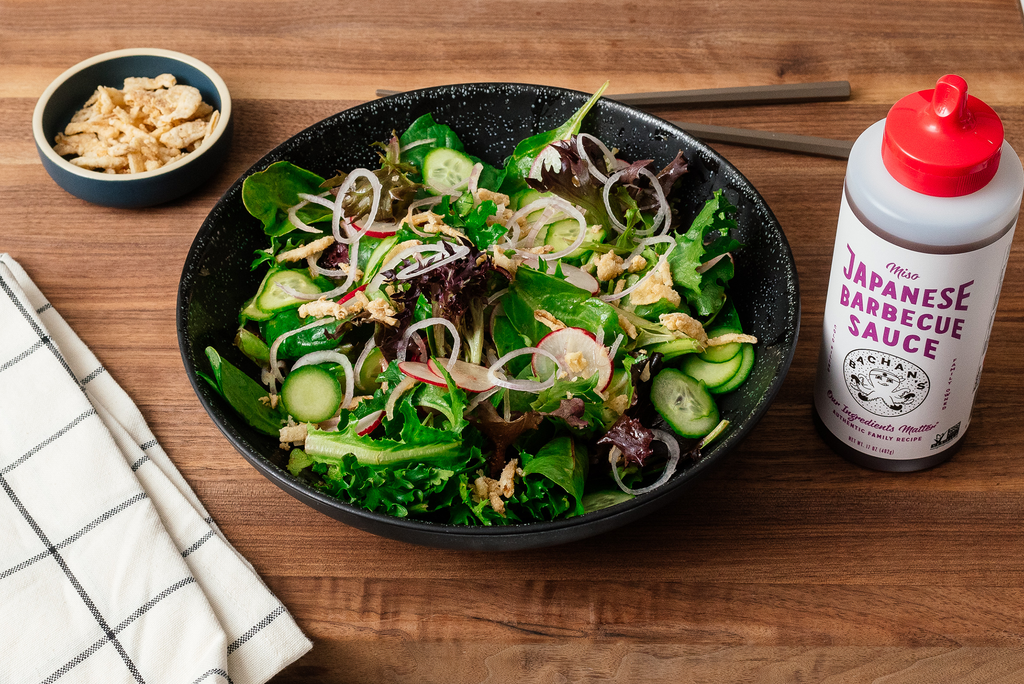 Directions
1. Whisk together Bachan's Miso Barbecue Sauce, rice vinegar, neutral oil, toasted sesame oil, and sugar. Taste and adjust if needed.
2. Soak the thinly sliced shallot in ice water for 5 minutes, the drain well.
3. In a large bowl, toss together the spring mix/lettuce, cucumber, and radish.
4. Dress the salad to taste, tossing to coat all the ingredients. Enjoy!
ingredients
3 tbsp Bachan's Miso Japanese Barbecue Sauce
2 tbsp rice vinegar
1 tbsp neutral oil
1/2 tbsp toasted sesame oil
1 tsp sugar
1 shallot, thinly sliced
16 ounces spring mix or mixed lettuce, torn
1/4 English cucumber, thinly sliced
2 radishes, thinly sliced
1 tbsp crispy onions, optional

Prep Time: 20 Minutes
Cook Time: N/A
Serves: 4