Pepper Party Poppers
Posted by Ecomm Admin on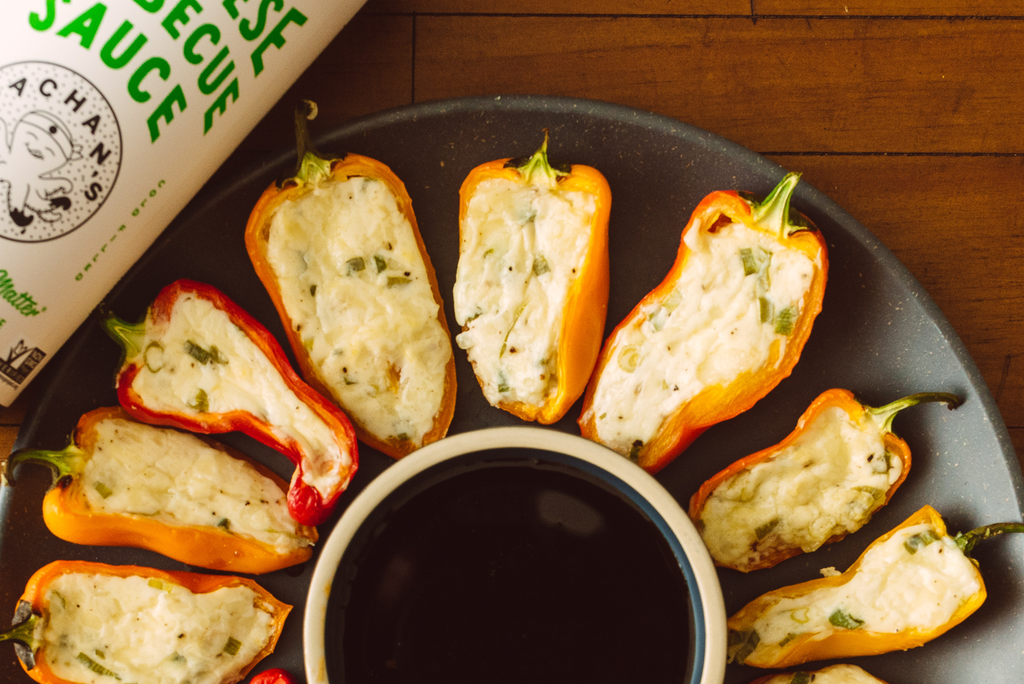 Directions
1. Heat the oven to 425°F. Line a rimmed baking sheet with parchment paper and set aside.
2. Cut the mini sweet peppers in half and deseed.
3. In a medium bowl, mix together the cream cheese, shredded mozzarella, green onions, and garlic until well combined. Season with salt and freshly ground pepper to taste.
4. Evenly fill the pepper halves with the cheese mix and place on the prepared baking sheet.
5. Bake for 16-18 minutes or until the cheese is melty and slightly golden. Let rest for 5-10 minutes, then drizzle with Bachan's Yuzu Barbecue Sauce. Serve with extra Bachan's for dipping.
ingredients
• 1/4 cup Bachan's Yuzu Japanese Barbecue Sauce, to dip
• 1 lb mini sweet peppers, sliced in half
• 8 ounces cream cheese, at room temp
• 1 cup shredded mozzarella
• 1/4 cup sliced green onions
• 2 cloves garlic, minced

Prep Time: 15 Minutes
Cook Time: 30
Serves: 12