Kicked Up Kale Salad
Posted by Ecomm Admin on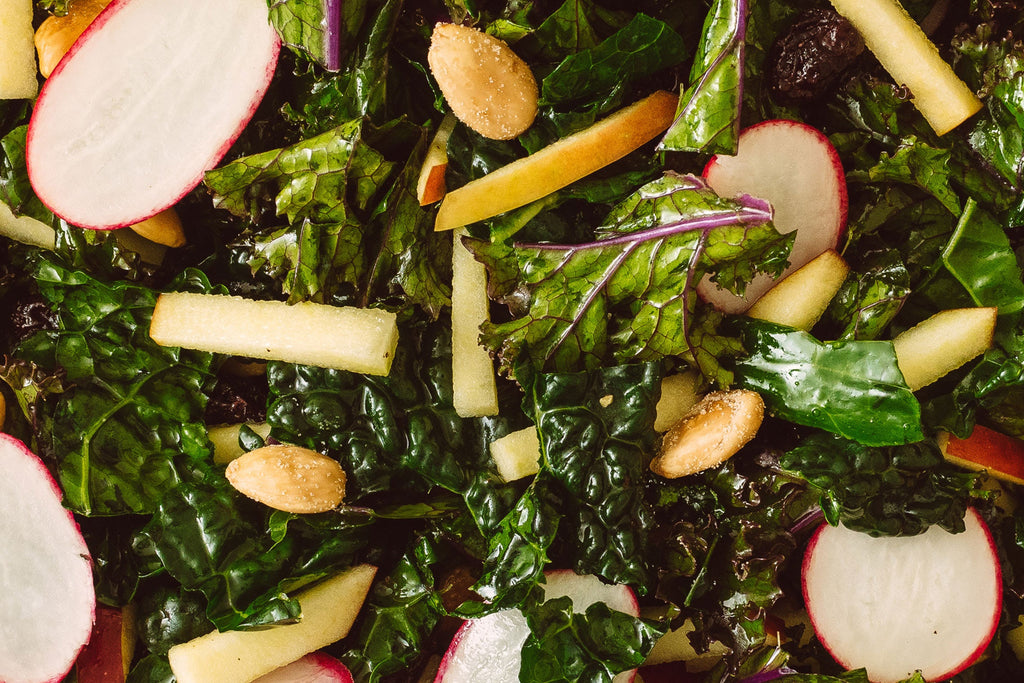 Directions
1. Make the dressing: Whisk together the olive oil, Bachan's Yuzu Barbecue Sauce, dijon, and rice vinegar. Taste and season with pepper to taste. Set aside.
2. De-stem the kale, then wash, spin dry, and chop into small bite size pieces. Add the kale to a large bowl and season with a sprinkle of salt. Massage the kale by scrunching up handfuls at a time, until the leaves are slightly soft.
3. Add the sliced radishes, apple matchsticks, almonds, and cranberries to the bowl with the kale. Toss well.
4. Dress the salad and toss until everything is evenly coated. Enjoy!
ingredients
1.5 tbsp Bachan's Yuzu Japanese Barbecue Sauce
8 ounces kale of choice: curly green, Dinosaur/lacinato kale, or a mix
4 radishes, thinly sliced
1 medium apple, cut into matchsticks
1/4 cup almonds
1/4 cup dried cranberries
3 tbsp extra virgin olive oil
1 tbsp dijon mustard
1 tbsp rice vinegar
freshly ground pepper, to taste

Prep Time: 20 Minutes
Cook Time: N/A
Serves: 4