Tomato & Mozzarella Skewers
Posted by Ecomm Admin on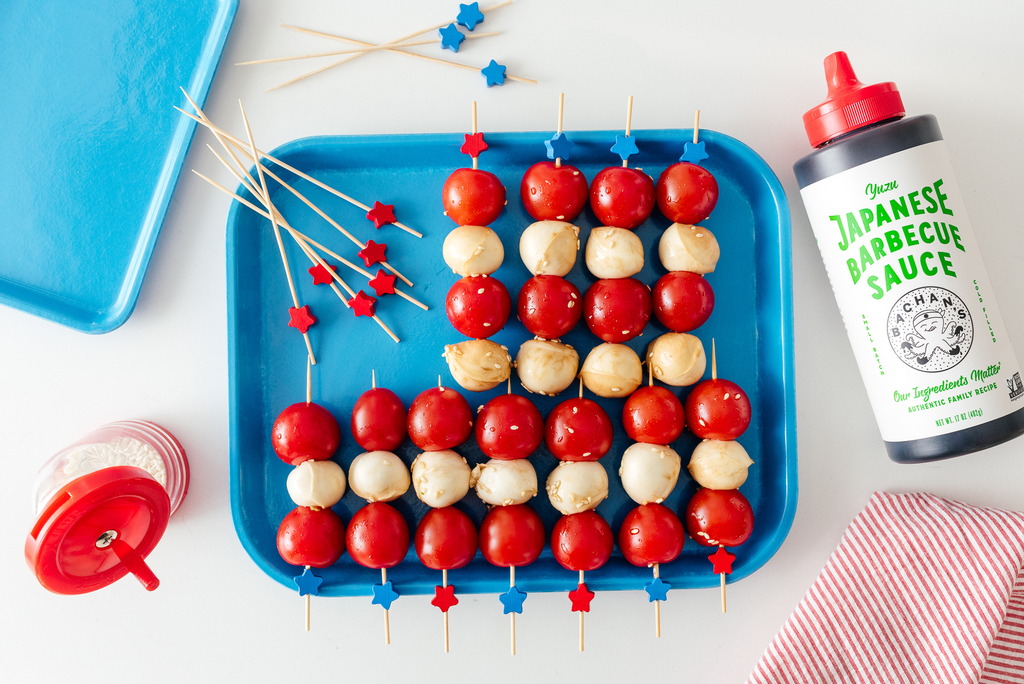 Directions
1. In a container with a lid, whisk together Bachan's Yuzu Barbecue Sauce, green onions, toasted sesame oil, toasted sesame seeds, and 1/4 cup water.
2. Drain the mozzarella balls and add to the container with the marinade, stirring to coat. Marinate the for 2 hours, or up to overnight.
3. To assemble the skewers, place a cherry tomato on a skewer, then add a ball of marinated mozzarella. Finish with another cherry tomato. Optionally season with freshly ground pepper.
ingredients
1/4 cup Bachan's Yuzu Japanese Barbecue Sauce
2 tbsp thinly sliced green onions
2 tsp toasted sesame oil
2 tsp toasted sesame seeds
20 mini mozzarella balls
40 cherry tomatoes

Prep Time: 30 Minutes
Cook Time: N/A
Serves: 8