Yuzu Grilled Shrimp Skewers
Posted by Ecomm Admin on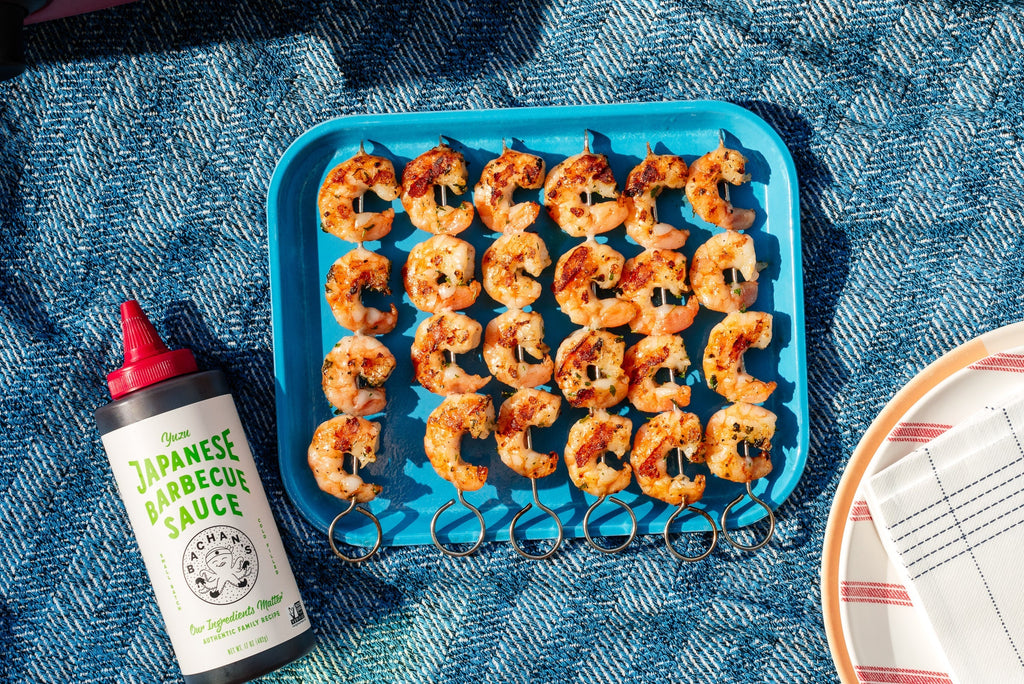 Directions
1. Marinate the shrimp with the garlic, oil, flat leaf parsley, salt and freshly ground pepper for 20 minutes.
2. Preheat the grill to medium.
3. Thread the shrimp on to skewers, oil the grill and grill for 2-3 minutes per side, until pink and cooked through.
4. Brush the cooked shrimp with plenty of Bachan's Yuzu Barbecue Sauce, making sure to soak each shrimp. Enjoy immediately.
ingredients
1 lb shrimp, peeled and deveined
4 cloves garlic, minced
1 tbsp neutral oil
2 tbsp chopped flat leaf parsley
salt and freshly ground pepper
1/3 cup Bachan's Yuzu Japanese Barbecue Sauce

Prep Time: 30 Minutes
Cook Time: 5
Serves: 2