Yuzu Party Mix
Posted by Lucas Mays on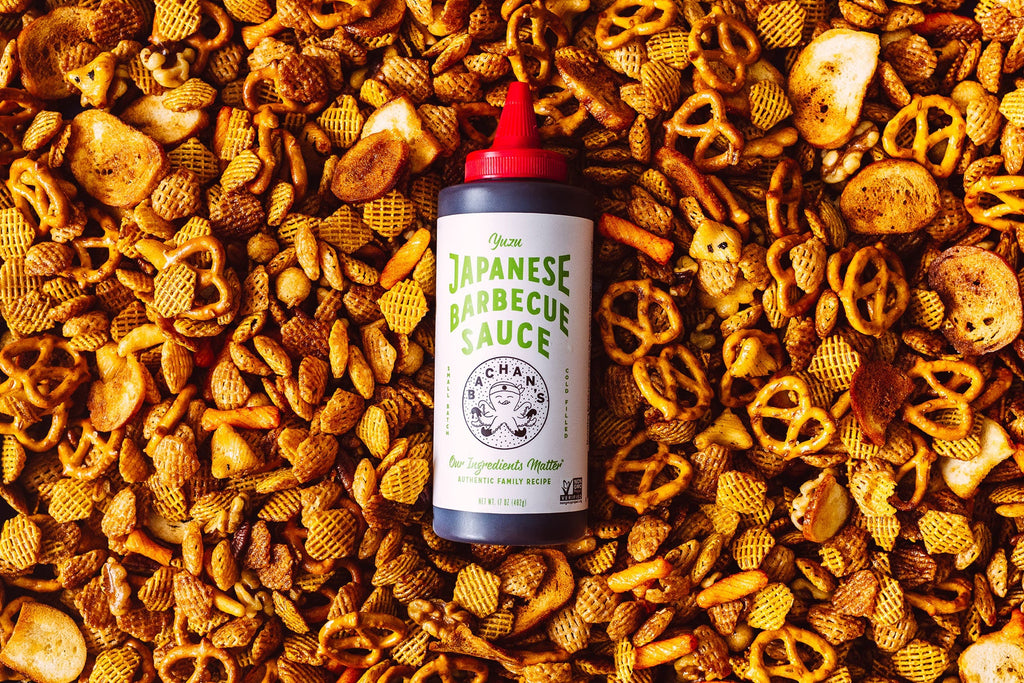 Directions
1. Heat the oven to 250°F and arrange the racks in the top and bottom thirds. Line 2 rimmed baking sheets with parchment paper.
2. In a very small pot over low heat, melt the butter and whisk in in the Bachan's Yuzu Japanese Barbecue Sauce, garlic powder, and onion powder.
3. Mix together the Chex, Crispix, pretzels, bagel chips, rice crackers, and nuts in a very large mixing bowl.
4. Pour half of the melted butter mix over the bowl and gently toss to coat evenly, then pour in the remaining butter mix and toss evenly. Doing it in two batches will ensure even coating.
5. Spread the mix onto the prepared baking sheets in an even layer and bake, stirring every 15 minutes, until lightly brown and crisp, 40-50 minutes. Let cool 10 minutes and enjoy!
ingredients
½ cup butter
½ cup Bachan's Yuzu Japanese Barbecue Sauce
2 tsp garlic powder
1 tsp onion powder
4½ cups rice Chex
4½ cups Crispix
2 cups pretzels
2 cups mini bagel chips
1 cup rice crackers
1 cup dry roasted nuts of choice
Prep Time: 10 Minutes
Cook Time: 50 Minutes
Serves: 8 People