5-Ingredient Beef Bowl
Posted by Ecomm Admin on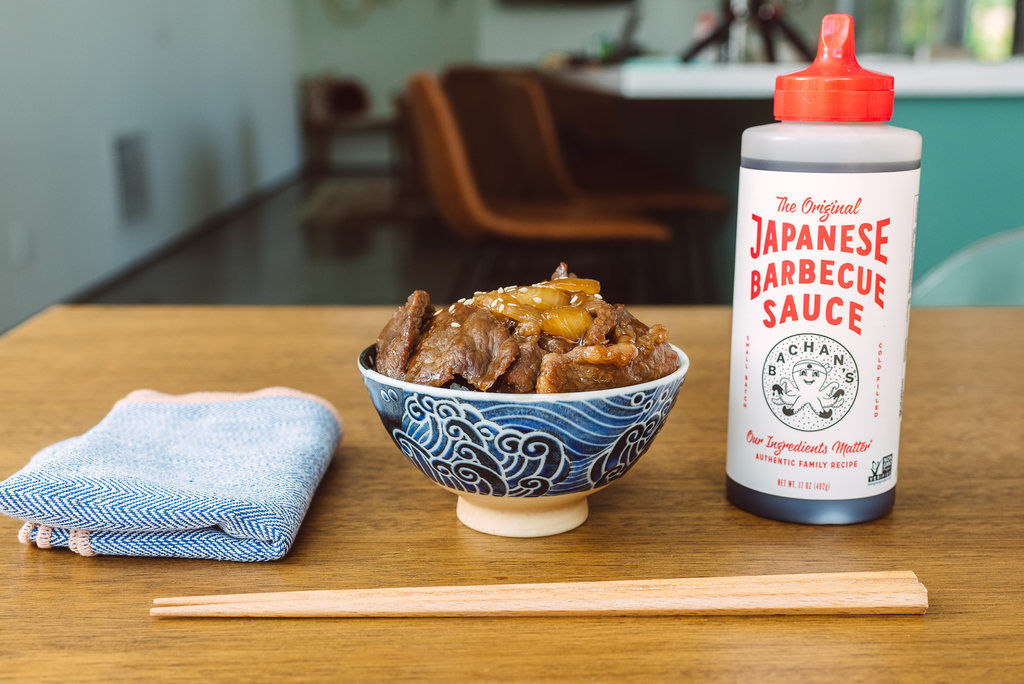 Directions
1. Marinate the sliced beef with 2 tbsp Bachan's Japanese Barbecue Sauce for 15 minutes.
2. Meanwhile, in a small bowl, whisk the remaining Bachan's with the cornstarch and 2 tbsp water. Set aside.
3. Heat up some oil in a pan over medium high heat. When hot, add the sliced onion and cook, stirring, until soft and tender, about 3-4 minutes.
4. When the onions are soft, add the marinated meat and cook, flipping as needed, until slightly seared.
5. Add the Bachan's sauce mix to the pan and bring to a simmer over medium heat, stirring, until the sauce thickens, turns glossy, and coats the meat. Remove from the pan and serve with rice and sesame seeds as desired.
ingredients
1/3 cup Bachan's Original Japanese Barbecue Sauce
1 lb thinly sliced beef of choice (eg, flank steak)
2 tsp cornstarch
1 onion, sliced
white rice, to serve

Prep Time: 15 Minutes
Cook Time: 10 Minutes
Serves: 2