Bachan's Beef Jerky
Posted by Lucas Mays on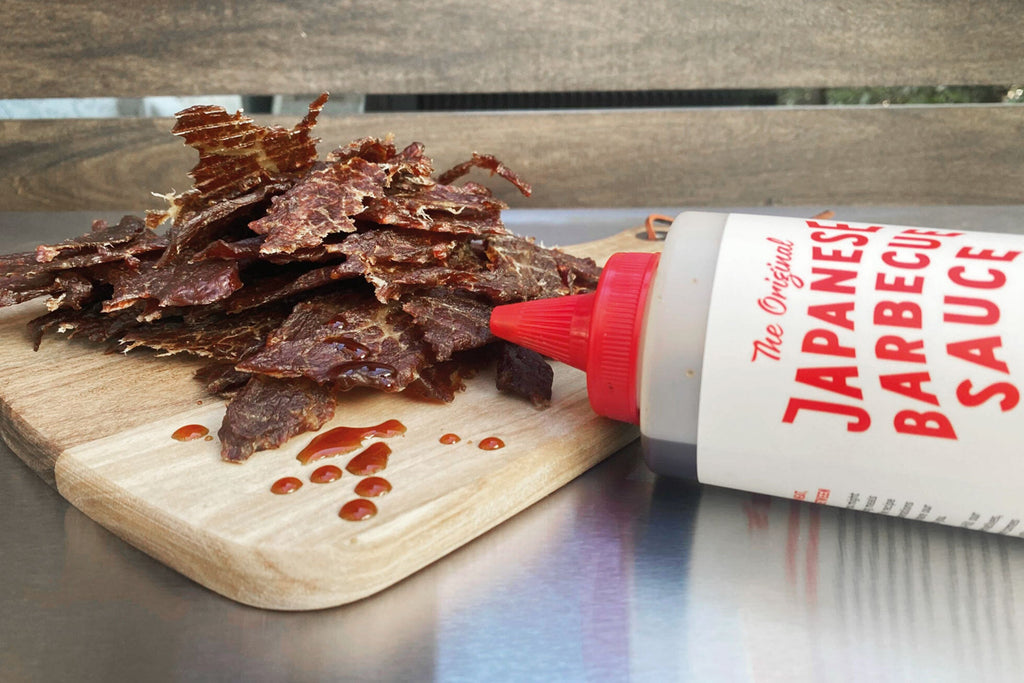 Directions
1. Place the Eye of Round Roast in the freezer for 30-40 minutes or until firm but not frozen. This will help you slice the meat thin.
2. Trim as much fat as possible from the outside of the roast
3. Filet the roast to approximately 2 inches thick
4. Cut across the grain to approximately 1/8 inch slices
5. Place sliced meat into a large ziploc bag, bowl, or marinating container, add Bachan's
6. Using your hands massage the meat to distribute the sauce throughout
7. Let meat marinate in the refrigerator for 12-18 hours
8. Lay 5-6 paper towels out on the counter
9. Remove meat from marinating and place on a paper towel
10. Using additional paper towels pat meat as dry as possible
11. Place in dehydrator (we prefer the Nesco Snackmaster Pro Dehydrator and Jerky Maker) evenly on each shelf with a little space between each strip to allow air to circulate
12. Turn to the highest setting (160 degrees) for 5-6 hours
13. Remove from dehydrator and place into a container to cool and let rest for 8-12 hours for best results
14. Enjoy!
ingredients
2 lb Beef Eye of Round Roast
8.5 oz Bachan's
Prep Time: 50 minutes
Marinate: 12-18 hours
Cook Time: 5-6 hours