Bachan's Chicken Lollipops
Posted by Robert Van Horne on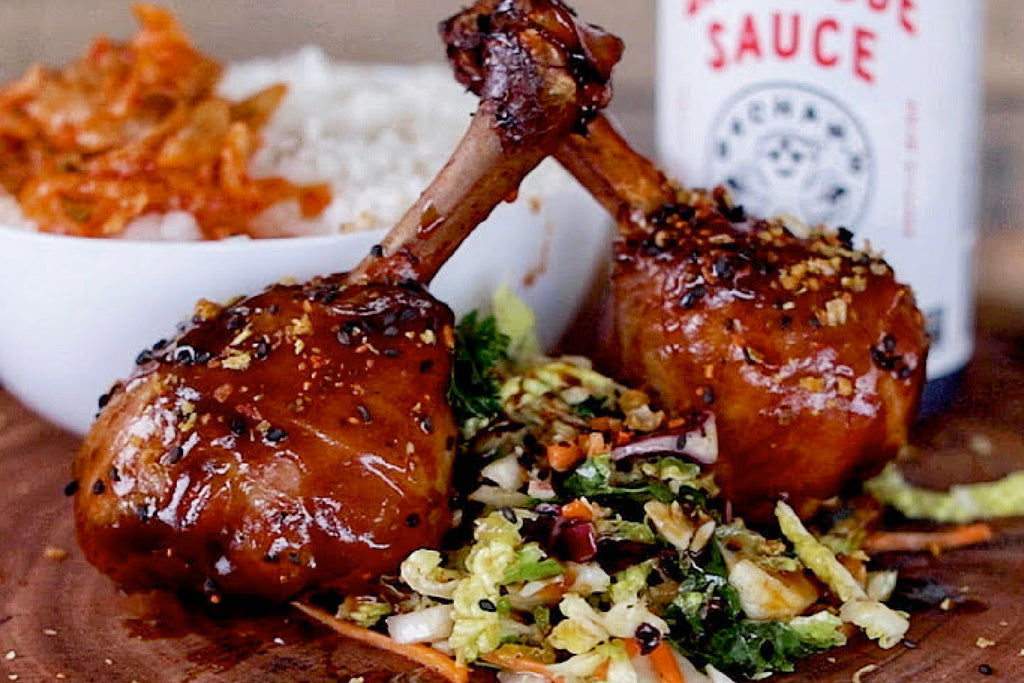 Directions
1. Marinate the chicken drums overnight for up to 24 hrs.
2. Smoke them at 300 degrees until the internal temp gets to about 150-160 degrees.
3. Sauce the drumsticks and place them back on the smoker until the internal temp reaches 175 -185 degrees.
4. To finish, garnish with fried garlic, black sesame seeds and a drizzle of Bachan's. Serve with rice, kimichi or your favorite side dish!
Recipe provided by Jordan Hanger @ninjacue
ingredients
1 Pack of chicken drum sticks

Marinade
1 cup soy sauce
1/2 cup brown sugar
1 teaspoon sesame oil
1 tablespoon rice wine vinegar
1 clove garlic
1 teaspoon cracked black pepper
1/2 cup of your favorite BBQ sauce
1/4 cup hoison
2 tablespoons Bachan's
2 tablespoons honey

Garnish
fried garlic
black sesame seeds
Bachan's

Prep time: 15 minutes, Marinate 24 hours
Cook time: 1.5-2 Hours
Serves 2 people