Bachan's Cottage Pie
Posted by Ecomm Admin on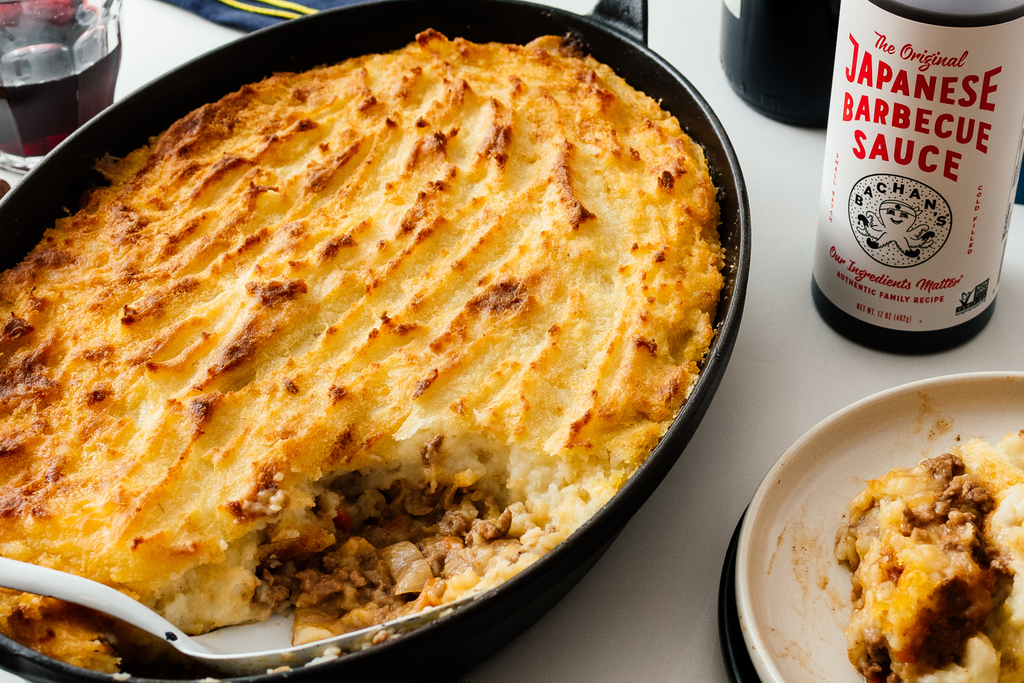 Directions
1. Heat the oven to 350°F. Heat the oil in a large skillet over medium high heat. Add the onion, garlic, and carrot. Cook, stirring occasionally, until soft, but not brown, about 2-3 minutes.
2. Turn the heat to high and brown the beef, breaking into pieces. When the beef is browned and cooked through, stir in the flour. Add the tomato paste and Bachan's Japanese Barbecue Sauce. Stir in the beef stock and bring to a simmer. Reduce until thick and gravy-like. Taste, season with pepper and transfer to an oven safe casserole dish.
3. Top the beef mix with leftover mashed potatoes, spreading evenly. Dot the tops of the potatoes with the butter cubes then bake the pie in the oven for 25-30 minutes or until the mashed potatoes are golden and crisp. Remove from the oven, let rest for 5 minutes, then enjoy hot!
ingredients
2 tbsp Bachan's Original Japanese Barbecue Sauce
1 lb lean ground beef
1 tbsp olive oil
1 medium onion, diced
2 cloves garlic, minced
1 carrot, peeled and finely chopped
2 tbsp flour
2 tbsp tomato paste
1 cup beef stock, no sodium preferred
3-4 cups leftover mashed potatoes
2 tbsp butter, cut into small cubes

Prep Time: 10 Minutes
Cook Time: 40 Minutes
Serves: 4