Bachan's Secret Japanese Carnitas
Posted by Ecomm Admin on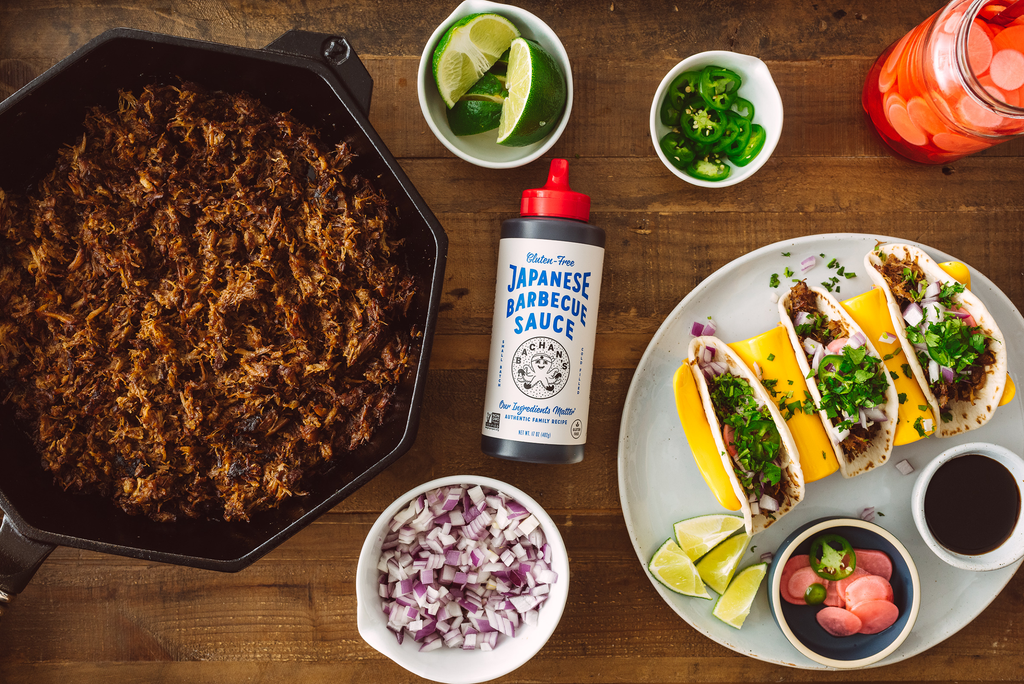 Directions
1. Season the pork cubes with salt and pepper.
2. Add the oil to the insert of the Instant Pot and set to sauté high. When the oil is hot, add the pork cubes and brown, flipping as needed.
3. Add Bachan's Gluten Free Barbecue Sauce, onion, cinnamon stick, oregano, cumin, bay leaf, and 1/2 cup of water (or broth of choice). Seal the lid and set the Instant Pot to 45 minutes on high pressure.
4. Quick release when the 45 minutes are up. Remove the cubes of pork from the Instant Pot and use two forks to shred. Transfer the shredded pork to a cast iron skillet and crisp over medium high heat, adding braising liquid from the Instant Pot as needed. Taste and season with extra Bachan's Gluten Free Barbecue Sauce, then serve up as desired in tacos, burritos, bowls, and more.
ingredients
1/4 cup Bachan's Gluten Free Japanese Barbecue Sauce
2 tbsp neutral oil
1.5 lbs pork shoulder/butt, cubed
1 medium onion, chopped
1 cinnamon stick
1 tbsp oregano
1 tsp ground cumin
1 bay leaf

Prep Time:
20 Minutes
Cook Time:
1 Hour
Serves:
4