Crispy Smoked Bacon
Posted by Lucas Mays on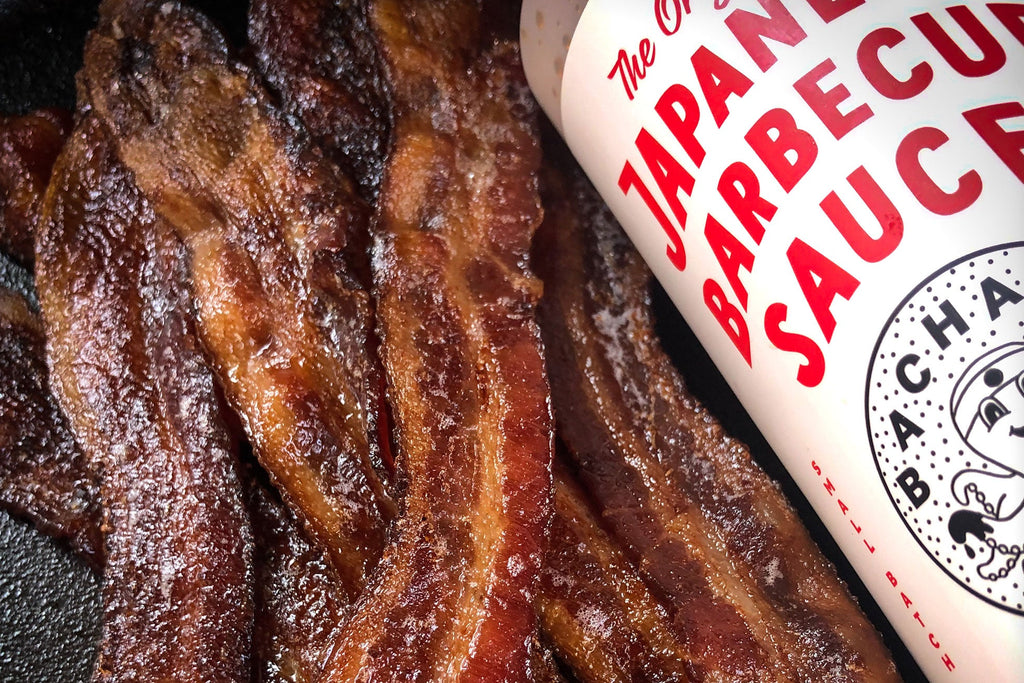 Directions
1. Preheat your smoker or oven to 325°F.
2. Lay out each strip of bacon on one to two cooling racks over a sheet pan. Brush each strip of bacon with Bachan's Original Japanese Barbecue Sauce on one side.
3. Bake for approximately 25 minutes, or to desired crispiness.
*Cook time may vary depending on the thickness of the bacon.
Recipe provided by @idsmokethat_bbq