Gameday Nachos
Posted by Ecomm Admin on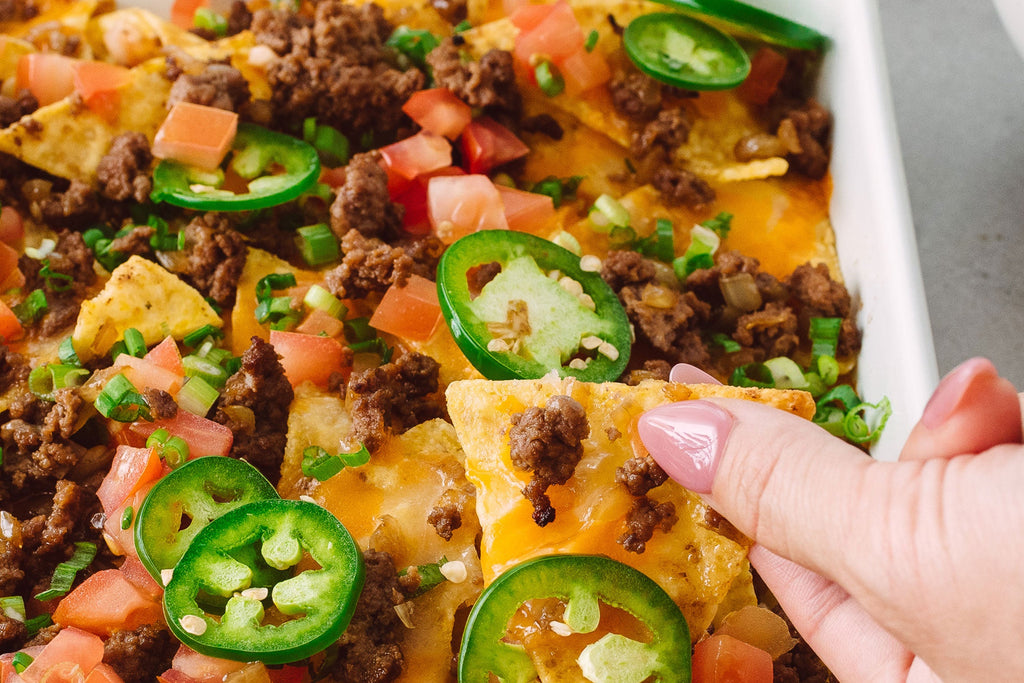 Directions
1. Preheat your oven to 400°F. Meanwhile, heat the oil in a large frying pan over medium high heat. Add the onions and cook, stirring, until soft.
2. Add the beef and brown, breaking it up as it cooks. Stir in Bachan's Gluten Free Barbecue Sauce. Taste and season with freshly ground pepper.
3. Line a large baking sheet with parchment paper and arrange a layer of chips. Top with half of the beef and half of the shredded cheese. Lay on another layer of chips and top with the remaining beef and cheese.
4. Bake for 15 minutes or until the cheese is melted.
5. Remove from the oven and top with the diced tomatoes, jalapeño slices, and green onions. Enjoy immediately. If desired, serve with sour cream, salsa, and guacamole.
ingredients
2 tbsp Bachan's Gluten Free Japanese Barbecue Sauce
2 tsp neutral oil
1 medium onion, diced
1 lb lean ground beef
16 ounces tortilla chips
1 lb shredded cheddar
3 roma tomatoes, diced
1 jalapeño, sliced
1/4 cup sliced green onions

Prep Time:
15 Minutes
Cook Time:
30 Minutes
Serves:
6