Gluten-Free Chicken Adobo
Posted by Ecomm Admin on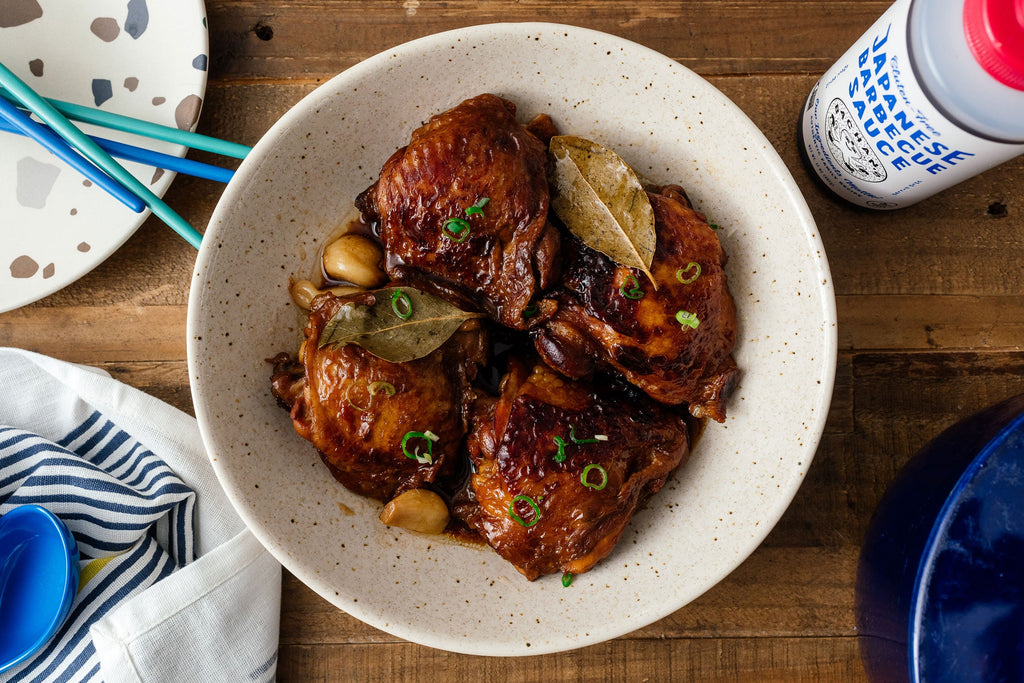 Directions
1. Marinate the chicken in the Bachan's Gluten Free Barbeque Sauce, rice vinegar, pepper, garlic, and bay leaves for 1 hour up to overnight.
2. In a large nonstick skillet, heat the oil up over medium high heat. Brown the chicken, skin side down, flip then add the marinade. Top off with water to cover.
3. Bring to a boil, then turn down to a simmer to cook, uncovered, for 1 hour.
4. Enjoy with fluffy white rice and lots of sauce spooned over top.
ingredients
8 bone in, skin on chicken thighs
1/2 cup of Bachan's Gluten-Free Japanese Barbecue Sauce1/2 cup rice vinegar
1 tsp whole black peppercorns
1 head garlic, peeled
2 bay leaves
2 tbsp oil

Prep Time: 5 Minutes
Cook Time: 55 Minutes
Serves: 4