Instant Ramen With Some Kick
Posted by Ecomm Admin on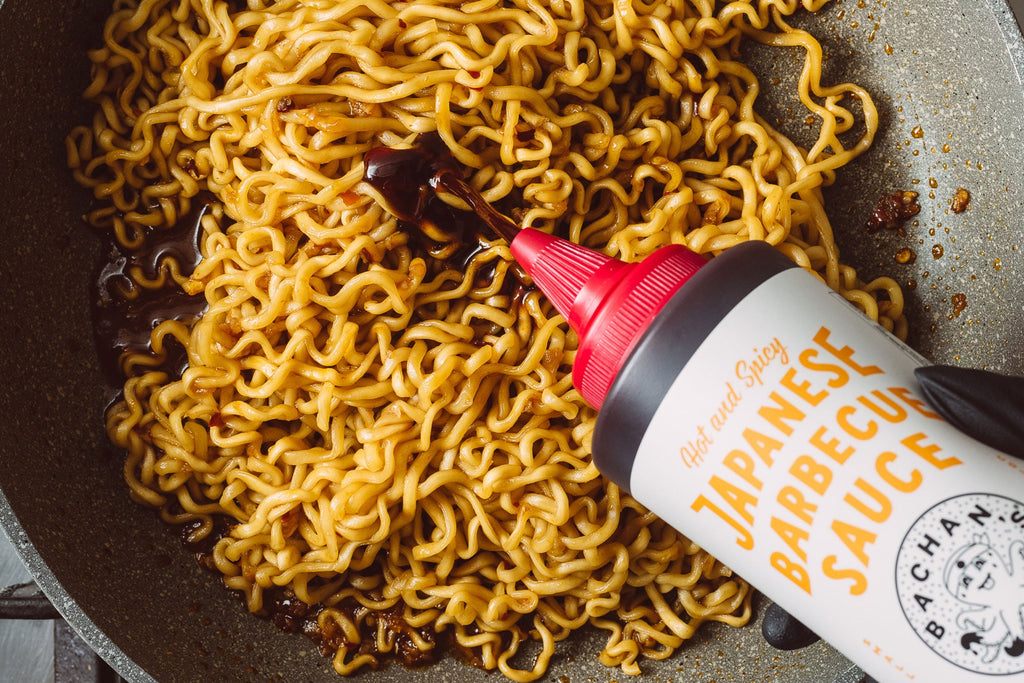 Directions
1. Bring a large pot of water to a boil and cook the noodles according to the package directions.
2. While the noodles are cooking, heat the the oil, garlic, and red pepper flakes in a non stick pan over medium heat. Stir in the Bachan's Hot and Spicy Barbecue Sauce and brown sugar. Stir, and reduce until slightly thick.
3. When the noodles are cooked, add them directly from the water to the pan and toss over medium low heat, until glossy and coated. Enjoy!
ingredients
1/4 cup Bachan's Hot and Spicy Japanese Barbecue Sauce
8 oz instant noodles (about 2 packages)
1 tbsp neutral oil
4 cloves garlic, minced
1/2 tsp red pepper flakes
1 tsp brown sugar

Prep Time: 5 Minutes
Cook Time: 10 Minutes
Serves: 2