Quick & Easy Basil Chicken
Posted by Ecomm Admin on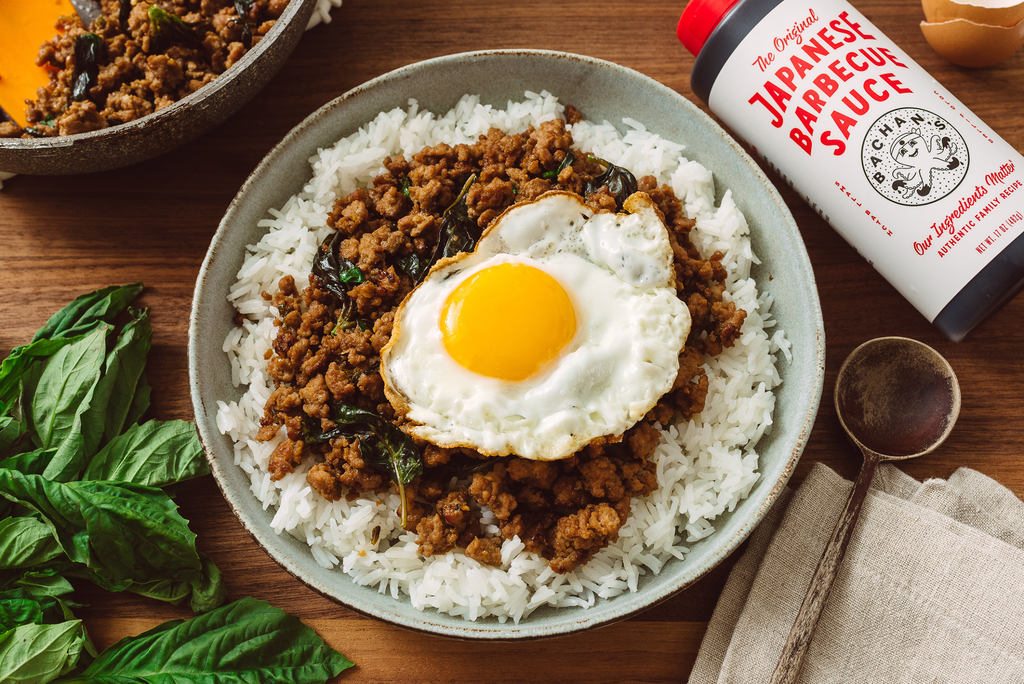 Directions
1. In a large frying pan or wok, heat the oil over medium high heat. When hot, add the garlic and peppers, if using. Stir fry until fragrant, about 20 seconds.
2. Add in the ground chicken and cook, breaking up, until golden, brown, and cooked through.
3. Add Bachan's Japanese Barbecue Sauce and cook, stirring, until the sauce reduces slightly and coats the chicken throughly.
4. Remove the heat from the pan and stir in the basil. Serve over rice with an optional fried egg and enjoy!
ingredients
3 tbsp Bachan's Original Japanese Barbecue Sauce
1 tbsp oil
4 cloves garlic, minced
1 jalapeño or red serrano, thinly sliced, optional
1 lb ground chicken
1 package fresh basil, leaves only
cooked rice, to serve
fried egg, optional

Prep Time: 5 Minutes
Cook Time: 15 Minutes
Serves: 4