Hot & Spicy Kimchi Stew
Posted by Ecomm Admin on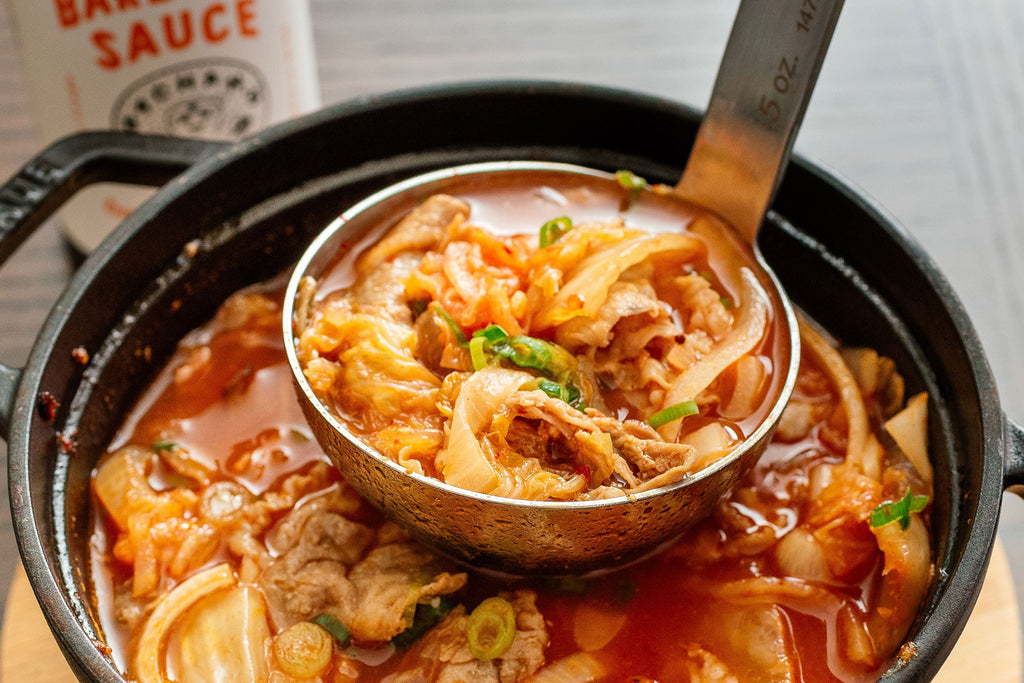 Directions
1. BIn a pot, heat up the oil over medium high heat. Add the onion and garlic and cook, stirring occasionally, until soft, but not brown.
2. Stir in the sliced pork and cook, stirring, until the meat is golden and brown, 3-4 minutes.
3. Stir in the kimchi, Bachan's Hot and Spicy Barbeque Sauce, gochujang and 4 cups of water. Bring to a boil, then turn down to a simmer and simmer for 15 minutes. Stir in the toasted sesame oil and sugar. Taste and adjust the seasoning, if needed. Enjoy as is or with a bowl of fluffy rice.
ingredients
1/4 cup Bachan's Hot and Spicy Japanese Barbecue Sauce
1 tbsp neutral oil
1/2 onion, sliced
2 cloves garlic, minced
1/2 lb thinly sliced pork (pork butt preferred)
1 cup kimchi
1 tbsp gochujang
1 tsp toasted sesame oil
1 tsp sugar

Prep Time: 5 Minutes
Cook Time: 20 Minutes
Serves: 2