The OG Hurricane Popcorn
Posted by Lucas Mays on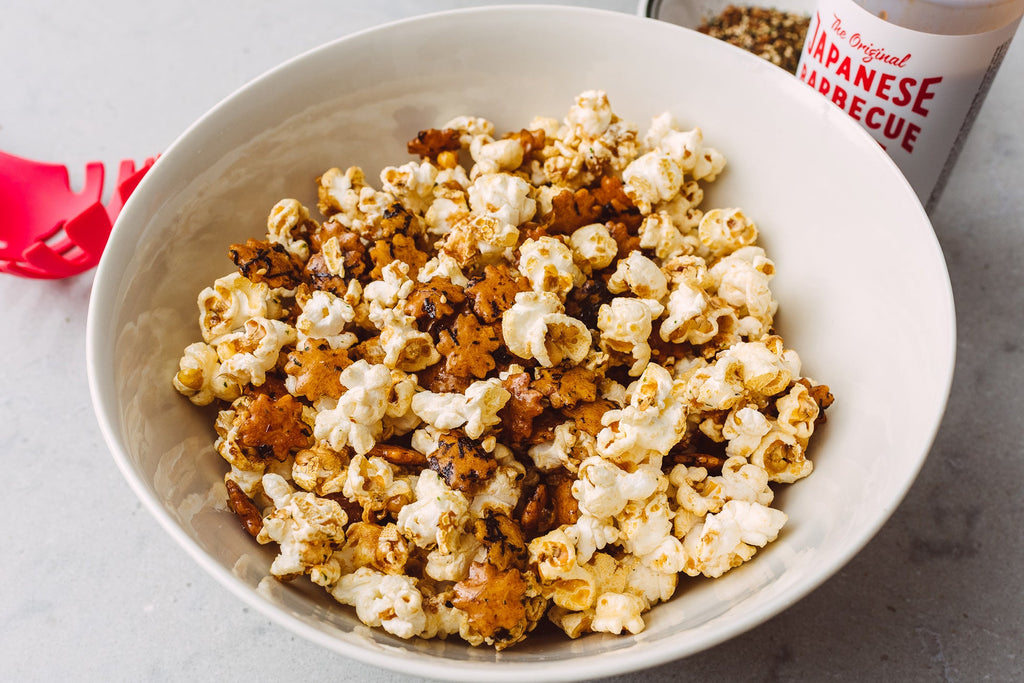 Directions
1. In a large bowl, mix together the popcorn and arare.
2. In a small bowl, whisk together the melted butter and Bachan's.
3. Slowly drizzle the butter and Bachan's Original Japanese Barbecue Sauce over the popcorn, tossing to coat everything evenly.
4. Sprinkle with furikake and toss to coat and enjoy immediately!
ingredients
10 cups popcorn (freshly popped)
2 cups arare rice crackers
2 tbsp melted butter
2 tbsp Bachan's Original Japanese Barbecue Sauce
¼ cup furikake
Prep Time: 5 Minutes
Cook Time: 0 Minutes (with popcorn popped)
Serves: 6 People