Tteokbokki Rice Cakes
Posted by Ecomm Admin on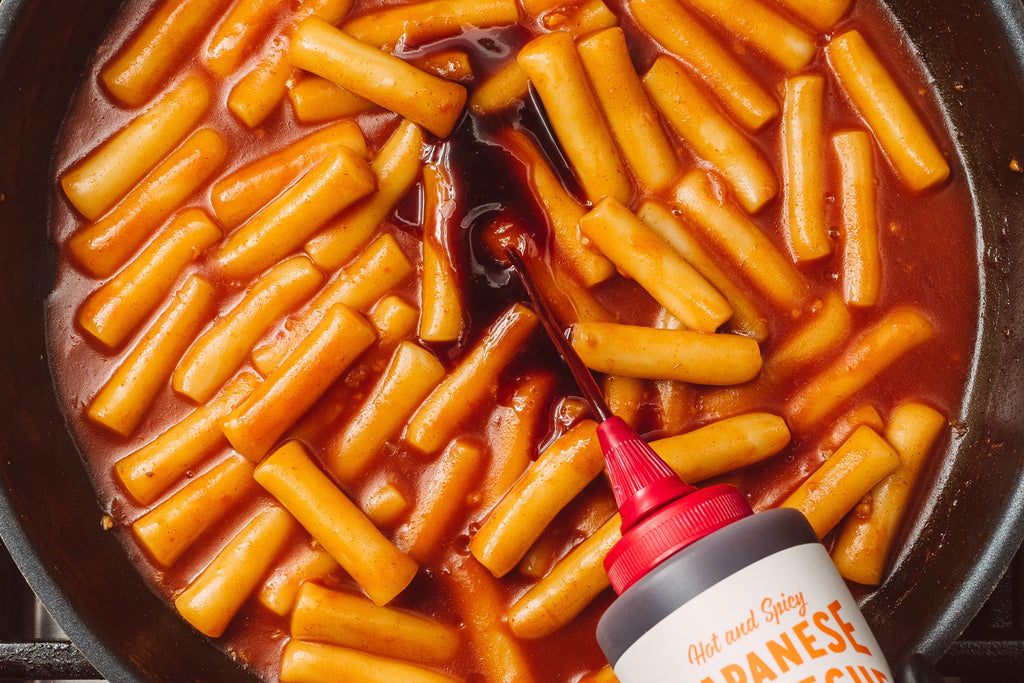 Directions
1. Make the sauce: In a bowl, mix together Bachan's Hot and Spicy Barbecue Sauce, gochujang, sugar, and garlic.
2. Add the chicken stock to a medium or large saucepan and stir in the sauce. Bring to a simmer over medium high heat.
3. Add the rice cakes to the pan. Bring to a simmer and let the sauce reduce, stirring occasionally until the sauce thickens slightly, 10-15 minutes.
4. Serve with toasted sesame oil, sliced green onions, and toasted sesame seeds. Enjoy immediately.
Note: for a spicier version, add an extra tablespoon of gochujang.
ingredients
1/4 cup Bachan's Hot and Spicy Japanese Barbecue Sauce
1 lb tteokbokki rice cakes
3 tbsp gochujang
1 tbsp sugar
3 cloves garlic, minced
1.5 cups chicken stock
1 tsp toasted sesame oil
1 tbsp sliced green onions
1 tsp toasted sesame seeds

Prep Time: 15 Minutes
Cook Time: 25 Minutes
Serves: 4