Your Kid's Favorite Meatball Bento Box
Posted by Ecomm Admin on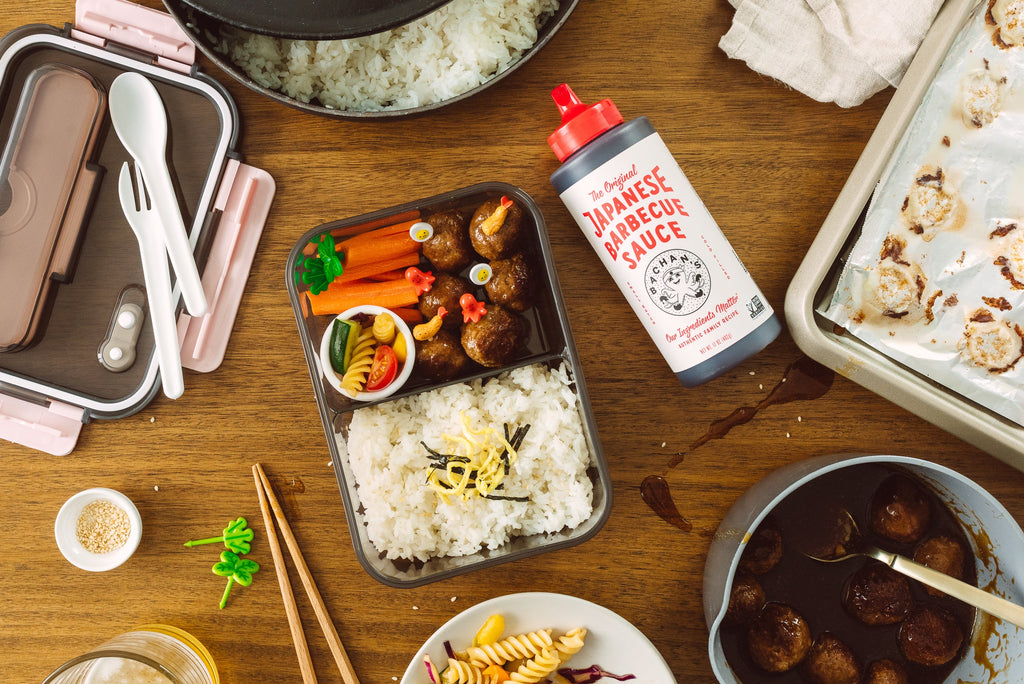 Directions
1. Preheat your oven to 400°F. In a bowl, mix together the meat, panko, egg, and granulated garlic.
2. Divide the meat into 24 equal portions and shape into balls. Bake at 400°F for 10-12 minutes or until cooked through.
3. While the meatballs are baking, whisk 2 tsp cornstarch with 1 tbsp water. Add 1/3 cup Bachan's Japanese Barbecue Sauce and 1/2 cup water to a medium saucepan. Stir in the cornstarch slurry bring to a simmer, stirring, until thick and glossy. Remove from the heat.
4. When the meatballs are cooked through, add to the pot with the sauce and toss to coat throughly. Thread the meatballs onto picks and add to lunchbox bentos.
ingredients
• 1/3 cup Bachan's Original Japanese Barbecue Sauce
• 1 lb ground beef
• 1/3 cup panko
• 1 large egg, lightly beaten
• 1/2 tsp granulated garlic

Prep Time: 20 Minutes
Cook Time: 20 Minutes
Serves: 4