Yuzu Ceviche
Posted by Ecomm Admin on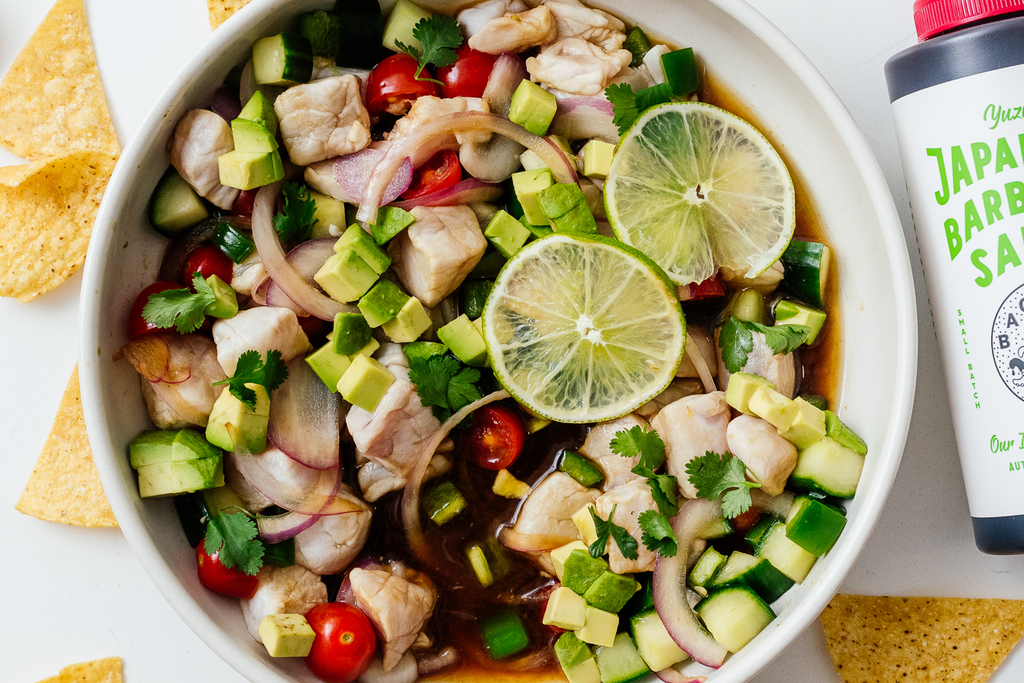 Directions
1. Dice the fish into 1/2 inch cubes and add to a large glass bowl.
2. Add the lime juice, tomato, cucumber, onion, and jalapeño. Gently toss and let marinate for 15-20 minutes. The longer you cure the fish, the more firm and cooked it will become.
3. Add in the diced avocado and cilantro. Gently stir in Bachan's Yuzu Barbecue Sauce. Taste and season with salt and pepper. Enjoy immediately served with tortilla chips.
ingredients
2 tbsp Bachan's Yuzu Japanese Barbecue Sauce
8 ounces cod or other fresh fish of choice
1/4 cup fresh lime juice
8 cherry tomatoes, halved
1/4 cup diced cucumber
1/4 small red onion, thinly sliced
1 avocado, diced
1/2 jalapeño, de-seeded and diced
2 tbsp freshly chopped cilantro
tortilla chips, to serve

Prep Time: 10 Minutes
Cook Time: 10 Minutes
Serves: 2