Yuzu infused Caesar Salad
Posted by Ecomm Admin on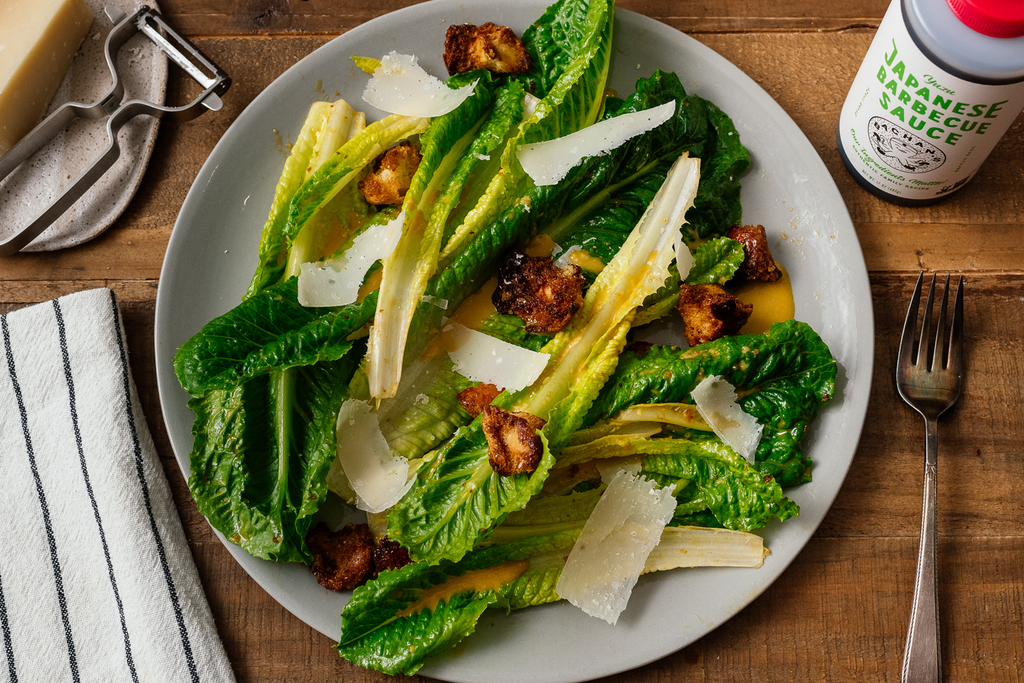 Directions
1. Whisk in the egg yolk and lemon juice. Bit by bit, drizzle in the oil, whisking to emulsify into a creamy dressing. Whisk in Bachan's Yuzu Barbecue Sauce, garlic, and grated parmesan. Taste and season with freshly ground black pepper. Set aside.
2. Make the croutons: Heat the oven to 375°F. Toss the torn bread with the olive oil and season with salt and pepper. Toast, tossing occasionally, until golden 10-15 minutes. Remove from the oven and let cool.
3. Place the whole romaine leaves in a very large bowl and toss with the dressing and croutons. Plate and finish with parmesan. Enjoy!
ingredients
1 tbsp Bachan's Yuzu Japanese Barbecue Sauce
1 large egg yolk
1 tbsp fresh lemon juice
1/4 cup neutral oil
1 small garlic clove, crushed
2 tbsp finely grated parmesan, plus extra to serve
1.5 cups crusty bread, torn
2 tbsp olive oil
2 romaine hearts, washed, trimmed and separated

Prep Time: 10 Minutes
Cook Time: N/A
Serves: 2