Yakisoba
Posted by Robert Van Horne on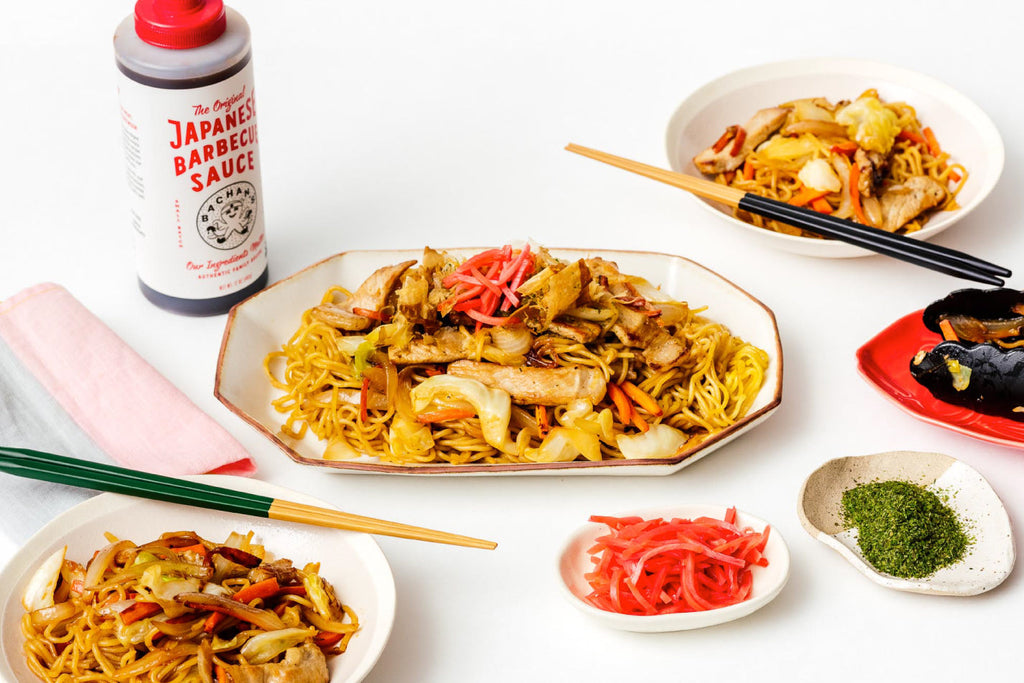 Directions
1. Cook and drain the noodles according to package directions and set aside.

2. Heat up the oil in a non stick skillet over medium heat. When hot, add the pork and cook, flipping as needed, until seared and cooked through, 2-4 minutes.

3. Add the onion and sauté, stirring, until soft, but not brown. Stir in the cabbage and carrot, cooking for 1-2 minutes.

4. Add the drained noodles, Bachan's and 1 tbsp water. Toss everything over medium-high heat, until the sauce reduces and coats the noodles, 1-2 minutes. Remove from the heat and finish katusobushi, anori, and beni shoga.
ingredients
2 packages yakisoba noodles
1 tbsp oil
1 pork chop, about 1/2 lb, sliced
into 1 inch pieces
1/4 onion, sliced
1 cup cabbage, chopped or shredded
1/2 carrot, julienned or shredded
3 tbsp Bachan's
1/4 cup katsuobushi, optional
Anori, optional
Beni shoga, optional

Prep Time: 10 Minutes
Cook Time: 10 Minutes
Serves: 1 Person (or 2 Kids)
Multiply serving size for larger meal